These tips come straight from our ✨Super Teachers✨ who get the most value and time savings from Sensay.
These teachers save tens of hours a week of manual work! Sensay helps them to…
Save time and effort spent on one-on-one oral assessment in the classroom

Reduce the time that other students sit doing busy work

Save time scheduling, organizing, and managing speaking skill assessment and grading
Make sure you're getting the most out of Sensay and follow these Top 4 Sensay Tips!
Sensay Tip #1 — Share Lesson
Did you know you can share multiple exercises with just ONE link/QR code/PIN? Simply click one of the "Share Lesson with Students" buttons at the Lesson level. 
Students will see multiple exercises at once with just one URL/QR code/PIN. Also, they can practice them directly one after another, without having to enter their name again. It's SUCH a game changer and makes it so much easier to practice!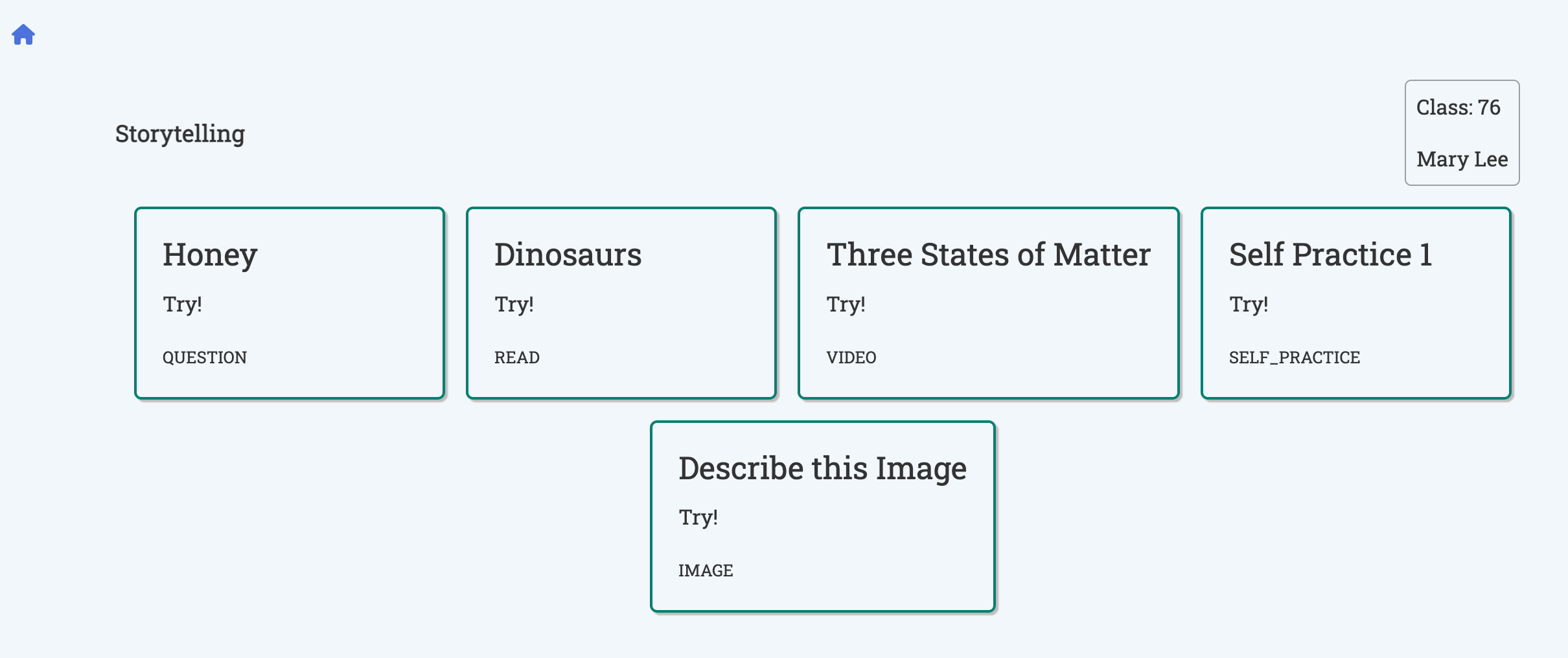 Sensay Tip #2 — After Submitting a Recording, Click Red/Yellow Word
Bubbles to Listen to Errors
After submitting a recording and clicking "More details" — did you know students can see how they pronounced each word? Red is a mispronunciation, yellow is some smaller error, and green is correct. Students can click each word bubble to hear themselves say just that single word, and they can also click the speaker icon to hear the AI Teacher say that word.
Make sure your students are using this super useful feature to continue to improve and correct mistakes! Students love being able to see their progress instantly and treat it like a game to beat their own high score! 💪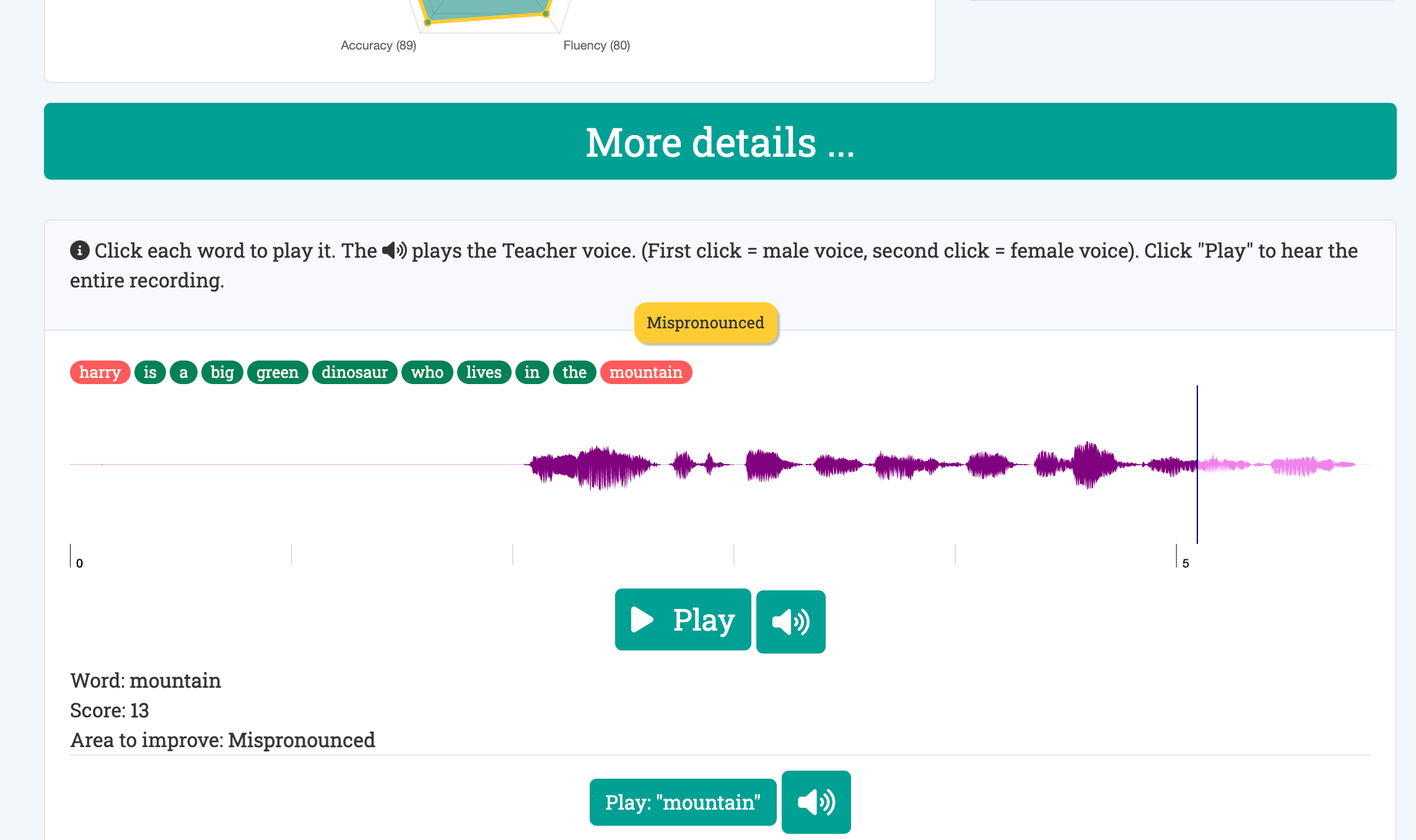 Sensay Tip #3 — Listen Before Recording
Before recording, did you know students can first listen to the reading or question? They can also highlight a word that they don't know, to listen to the AI Teacher say just that word.
The first click is a male voice, and the second click is a female voice. They can also choose to play it slowly. It looks like this!

Sensay Tip #4 — Content Marketplace
If you don't have time to create your own exercises, the Content Marketplace has free lessons you can download, and it works instantly!
Just one click lets you instantly download dozens of free exercises, ready to share with students.
There's so much more, but those are the Top 4. What did you think? Helpful, right?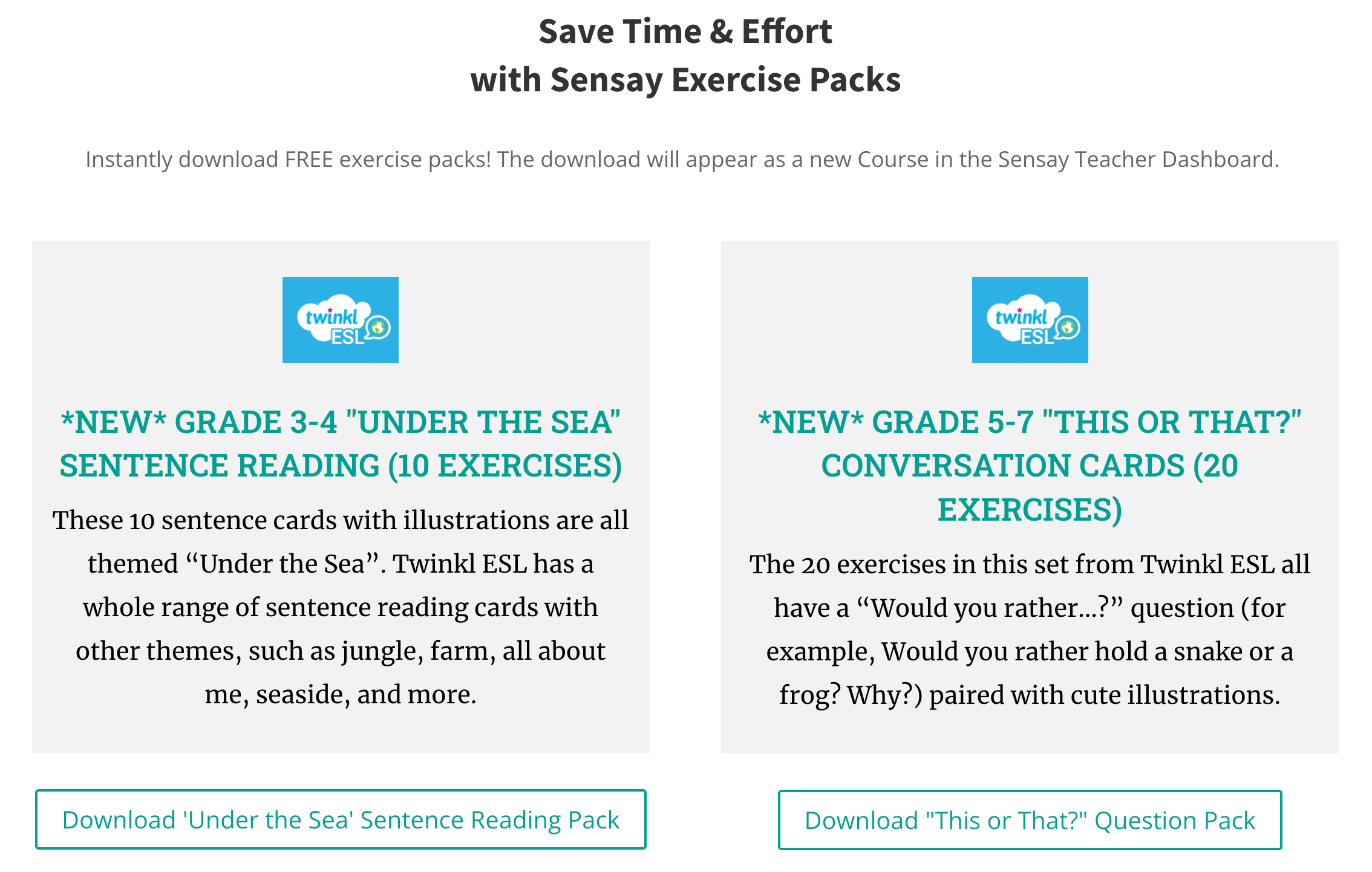 What do you think about the Top 4 "Ultimate" Sensay Teacher Tips?
There's so much more, but those are the Top 4. Do you have any other tips? What was the hardest part about learning to use Sensay? What's been the most useful? 
We also answer some FAQs and other helpful features on our Help Page as well!
Any tips or suggestions, please simply reply to this email and let us know! Thanks for reading!